We can make an impact on wildlife and urban communities through our gardens. How much lawn we have, how...
The front of the house pulls a lot of weight, designwise. This space stretching from the curb to your front do...
Whether used by a couple or siblings, bathrooms with two sinks add function and efficiency for today's busy ...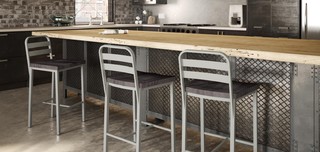 Designing a kitchen isn't as simple as following a recipe. There's always a surprising number of decisions...