Summer is a time for rose lovers to celebrate gardens filled with the beauty and fragrance of the world's mo...
This Trending Now story features the most-saved dining room photos uploaded to Houzz since Apri...
Whether you are hoping to conserve water, cut down on time spent weeding and mowing, or just want to mak...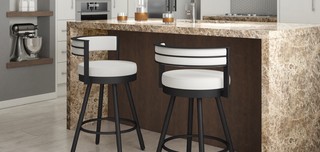 Pop quiz: What's the average amount of space required for a toilet? How much does a basic bathroom remodel c...